We Watched An Episode Of WCW Thunder To See If Eric Bischoff Can Save SmackDown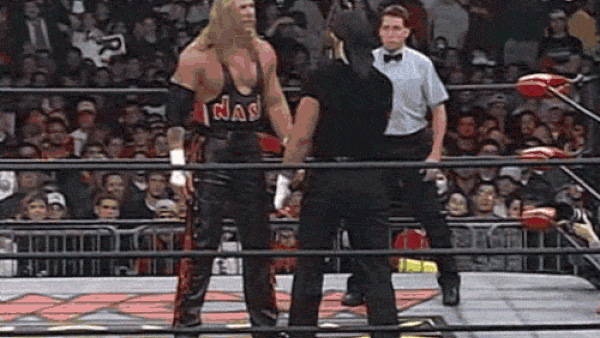 We watched an episode of WCW Thunder to see if Eric Bischoff can save SmackDown.
No, not a classic episode of Monday Nitro.
That isn't a close analogue, because in 1996 and 1997, Eric Bischoff was in a position to promote a raft of super-over household names. This was not the case in the year 2000. Relieved of his duties in September 1999—a year in which ratings plummeted in parallel with the aura of those stars—he walked back into the dumpster fire of April 2000.
Alongside Vince Russo, he was tasked with rescuing a promotion that boasted few if any credible stars, titles that meant nothing, a disgruntled, super-sized roster, and a narrative ground scorched by totally asinine booking. He had to make sense of chaos. He had to elevate the buried. He had to convince a dwindling audience that WCW was capable of returning to former glories. He had to do this under a muddied management structure with his influenced diminished, or even halved.
The only real difference between WCW Thunder in 2000, and WWE SmackDown in 2019, and Bischoff's role on each, is that ratings disaster Thunder drew higher ratings.
To predict the events to come, we must analyse the events that came before.
CONT'D...(1 of 5)