Featured Video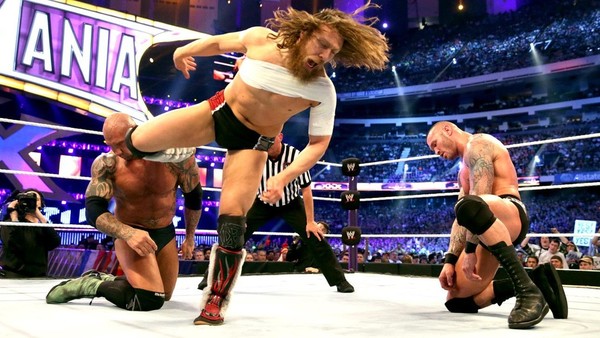 When you consider the journey of WWE - from moneyed regional territory to dominant, international monolith - it's astonishing. This is a company that even in the infancy of its expansion was perceived by many observers as a passing fad - a garish, broad transgression of rough and tumble pro wrestling as it once existed.
WWE has endured countless scandals, protracted periods of creative turmoil and fierce competition to secure its status, per company rhetoric, as the recognised leader in global sports entertainment. This is an attempt to chronicle that journey via the very thing the company has weirdly spent its lifetime almost distancing itself from: wrestling matches.
The history of the company is so rich that honourable mentions will be considered by some as sacrilegious omissions. You could make an argument that Triple H's WWF debut, against Sonny Rogers in 1995, demands inclusion because his mere presence changed the fabric and trajectory of the company. The Rock doesn't make the list, but the men who blazed his trail do.
But these are the truly definitive matches without which WWE would not exist as it does today. There are myriad promos and angles and gimmicks that led us to this point - but the main event, ultimately, is what people paid to see.