FIFA 20: 6 Rumours You Need To Know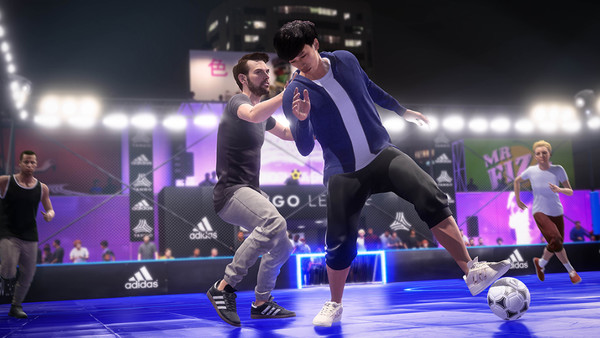 EA Sports' E3 presentation included news that FIFA 20 would come pre-packed with some old-school FIFA Street goodness this year. It's not called that though. No, 'Street' has become 'Volta', which literally translates to 'Return' in Portuguese. Think of this as 20's big new mode. A game within a game, if you like.
Will it be the only major feature EA have planned? Let's hope not.
The main problem with annually released sports games is that there's little time for developers to make sweeping improvements or live up to fan expectations over the summer months. After a few tweaks here and there, the next installment is burned to disc and shipped off ready for launch. This cycle has caused FIFA to become a yearly 'Groundhog Day' of pre-release excitement and post-release disappointment despite it hardly being a poor product.
Rumours are part and parcel of that pre-release excitement, and there are some tasty ones doing the rounds on social media, YouTube and FIFA-obsessed websites. We've brought together the best gossip and whispers here. If they're all true, FIFA 20 could be the best one in years...