MCU Rumour: Is Stranger Things' Millie Bobby Brown Joining The Eternals?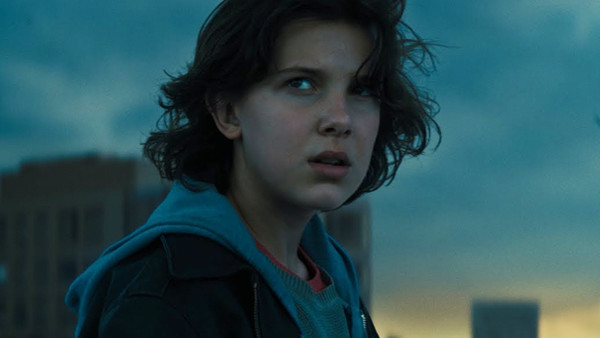 With the shape of Phase 4 of the MCU likely to be revealed a little more at Comic Con this month, we can probably expect to know a lot more about what to expect from Marvel's upcoming slate of movies very soon.
What we already know is exciting enough, of course, with Spider-Man 3, Doctor Strange 2, Black WIdow and Black Panther 2 all definitely coming and the whole bundle of Disney+ shows. But they're all a bit... samey?
The one that could change everything for Marvel is The Eternals, which promises to expand the stranger side of the MCU by focusing on immortal cosmic beings. We already know that Angelina Jolie is involved alongside Game Of Thrones' Richard Madden, even without a confirmation of the film thusfar, and now a new potential cast member has emerged.
Stranger Things' break-out star Millie Bobby Brown - fresh from starring in the delightful, bonkers Godzilla sequel - has been linked to the film thanks to Variety in their mention of Marvel's plans for Comic Con:
"Supreme Geek and Marvel Studios president Kevin Feige is expected to unveil brand-new franchise starters at the convention in late July. Chief among them is "The Eternals," a series about godlike alien beings to be adapted by indie director Chloé Zhao ("The Rider") and starring Angelina Jolie, Kumail Nanjiani, Richard Madden and "Stranger Things" lead Millie Bobby Brown."
That matter of fact statement will come as a surprise to some, because the rumours about Brown's casting has been debunked fairly recently by Brown and Kevin Feige. But then, that's exactly what they WOULD say, isn't it?
Hopefully, we'll see more of what we can expect from The Eternals and the new era of the MCU at Comic Con. What do you most want to see?